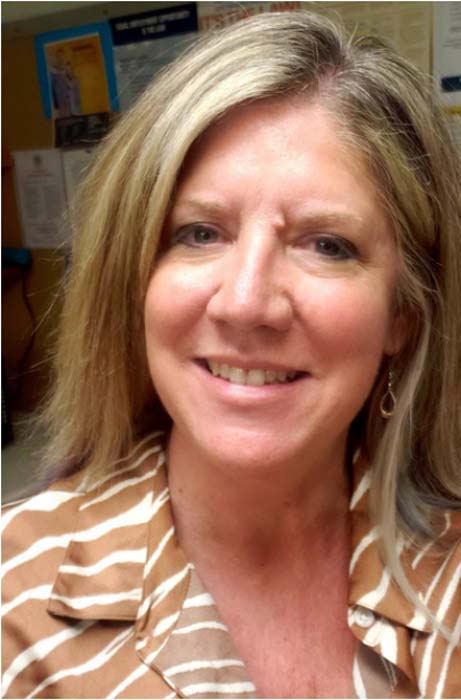 Phone: (651) 560-2044
Email: terri.peters@mn.nacdnet.net
Terri has been with the SWCD for over 13 years and over that time has acted in administrative and technical assistance capacities. Connect with her for questions regarding conservation programs and grants, water quality/well programs, AgBMP Loan information, SWCD business, and connection to the SWCD board, staff, partner agencies and resources. Terri is a Wabasha County native and she enjoys working with her community. Now that her 4 children are grown, she has dog children and is a foster for English Springer Rescue America (ESRA). Terri is the secretary for the Kellogg Lions Club. In her free time she enjoys music, gardening, canning and preserving, cooking, fishing and foraging, yoga, true crime podcasts, and spending time with her husband Bradley, family, and friends.
Terri Peters, District Manager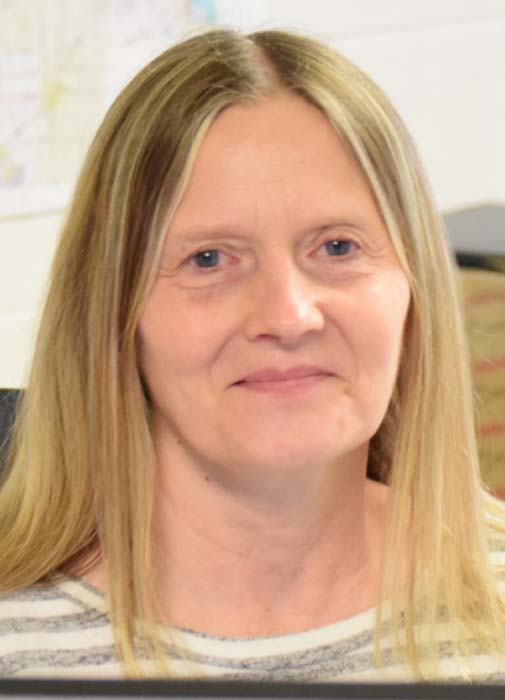 Phone: (651) 560-2053
Email: susan.cerwinske.wabashaswcd@gmail.com
Will probably answer the phone when you call and connect you with the right person in the office. Contact for information about invoicing, payments, board agenda, and data requests.
Sue Cerwinske, Bookkeeper/Office Administration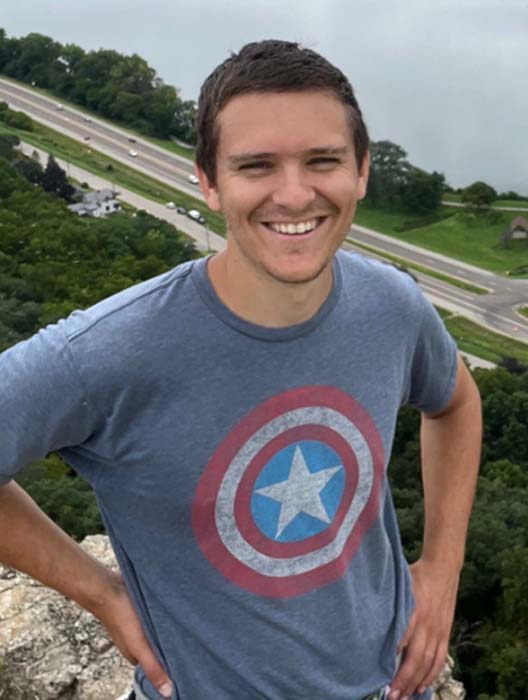 Phone: (651) 560-2055
Email: matthew.kempinger@mn.nacdnet.net
Matt Kempinger has been working as a District Technician for Wabasha SWCD since 2020. He is the area contact for resource concern solutions. He works primarily on structural practices such as grassed waterways, water impoundment structures, and streambanks. He works with the Minnesota Agricultural Water Quality Certification Program (MAWQCP) and serves as the LGU for the Wetland Conservation Act (WCA). Matt is originally from the Rochester MN area and spent most of his time growing up outdoors throughout southeast Minnesota. He graduated in 2017 from the University of Wisconsin - Stevens Point with a degree in fisheries and water resources. Since then, he has had diverse work experiences that have greatly expanded his appreciation for conservation. Before joining the SWCD he worked on aquatic habitat for Wyoming Game and Fish and as an aquatic biologist with a company in Colorado monitoring water quality. In his free time, he enjoys spending time with his wife and kids. He enjoys music and all things outdoors especially rock climbing, hiking, and exploring backroads.
Matt Kempinger, District Technician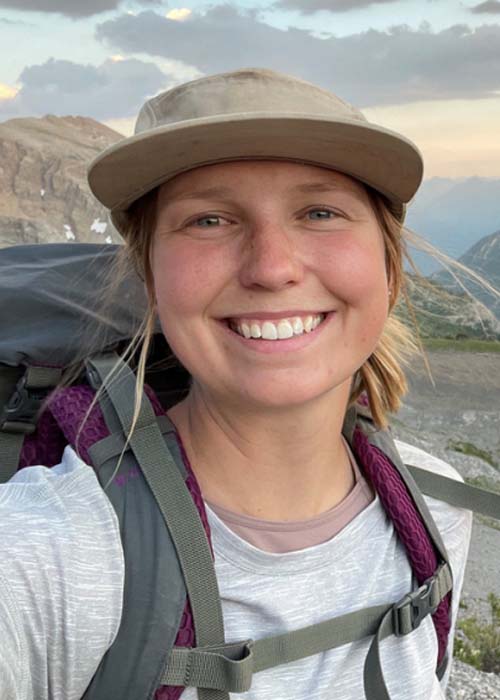 Phone: (651) 560-2051
Email: jenna.rasmusson@mn.nacdnet.net
Jenna Rasmusson started with the district in July 2023 as a Conservation Planning and Outreach Technician. She is your contact for conservation planning assistance, Buffer Law assistance, and soil health practices such as cover crops, nutrient management, tillage, grazing, and other field practices. She is passionate about helping producers reach their production and conservation goals. Jenna is originally from the Rochester MN area and went on to graduate from Iowa State University with a degree in Agronomy. Since then, she has had a variety of work experiences including water quality research, precision agriculture, soil and water conservation, and outdoor education. When she's not thinking about soil health, she enjoys spending time with her dogs, skiing, and playing soccer.
Jenna Rasmusson, Conservation Planning and Outreach Tech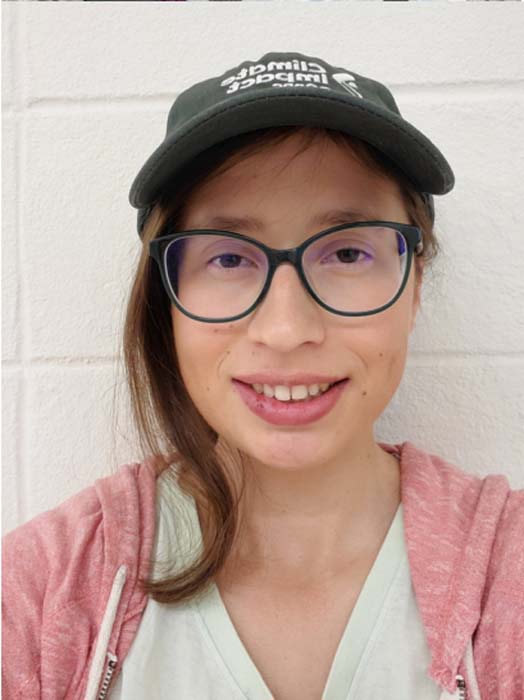 Phone: (651) 560-2050
Email:TBA
Katelyn Abts is the newest member of the Wabasha SWCD team, working as the Natural Resources Technician since August 2023. She is working with Reinvest in Minnesota Easement Owners in RIM inspections and with the Volunteer Monitoring Network (VNMN) in finding and managing volunteers to test well water for possible contaminants. She is also your contact for pollinator and native species planting, tree order, and invasive species assistance. Katelyn grew up in Fountain City, WI and first worked with the SWCD as an AmeriCorps member in community forestry before joining as a full-time staff member. In her free time, she loves to bike and sketch/preserve native wild flowers and leaves. She plans on visiting every US National Park with Yosemite next on the list.
Katelyn Abts, Natural Resources Technician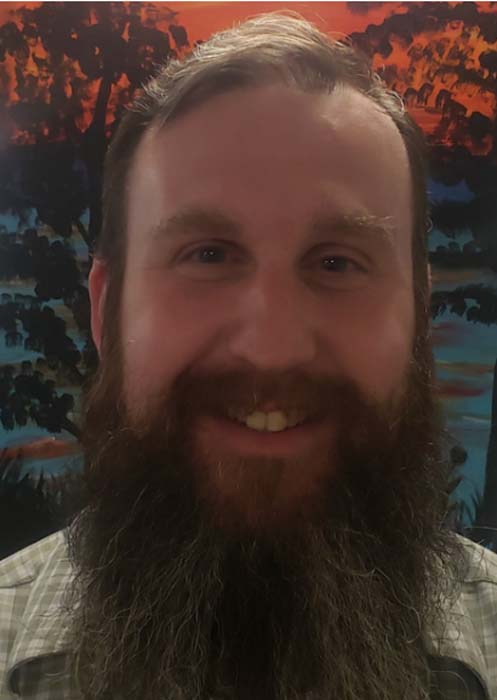 Phone: (651) 560-2045
Email: john.benjamin@USDA.gov
District office contact for all Natural Resource Conservation Service (NRCS) programs. Environmental Quality Incentives Program (EQIP) (next sign-up deadline October 6th, act now!), Conservation Stewardship Program (CSP), Conservation Reserve Program (CRP NRCS programs available for structural and non-structural practices.

John Benjamin, NRCS District Conservationist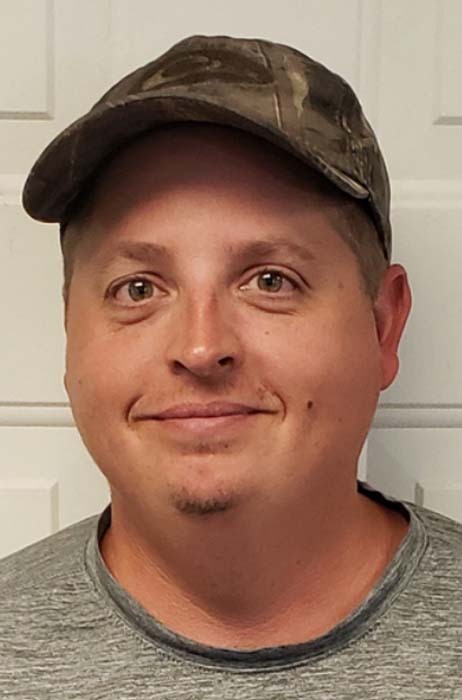 Phone: (651) 560-2052
Email: william.wayne@USDA.gov
Provides technical assistance for NRCS projects and programs. Technical assistance for structural projects such as grassed waterways and water impoundment, grazing management and general conservation planning.

Bill Wayne, NRCS Soil Conservation Techncian
District 1
(Highland, Plainview, Elgin townships. Plainview & Elgin cities)
(507) 534-2493 cell (507) 421-9944
Email: lynn.zabel.wabashaswcd@gmail.com
District 3
(Chester, Mazeppa, Zumbro & Hyde Park townships. Mazeppa, Hammond & Zumbro Falls cities)
(507) 951-8785
Email: crossmule9@gmail.com
Sharleen Klennert
Treasurer
District 2
(Oakwood, West Albany & Gilford townships. Millville & Zymbro Falls cities)
(651) 565-4144
Email: sharliek@hughes.net
District 5
(Mount Pleasant, Lake & Pepin townships. Lake City, city)
(651) 345-3800
Email: d4k@me.com
District 4
(Glasgow, Greenfield, Minneiska, & Watopa townships. Wabasha, Kellogg & Minneiska cities)
(507) 951-9370
Email: sethtentis@gmail.com